Turning the Tide Towards Renewable Energy
ERPE research has proved to be of high value and high impact in the transitioning to using cleaner, greener and renewable energy systems. Finding ways to power the lifestyle we have all become accustomed to without damaging the world we live in has become increasingly important.
It is accelerating the industrial development of ocean energy power. This knowledge provides design tools for deploying the first generation of wave and tidal energy converter arrays, leaving nuclear power in its wake.
Below are some of the ways that our researchers have pushed the boundaries in developing renewable, sustainable energy production needed to maximise the potential for energy capture, especially in the harsh marine environment.
Harnessing the power of the Ocean
The Ocean Energy Roadmap states that ocean energy could meet 10% of the EU power demand by 2050. Therefore, Europe's seas and oceans could play an essential role in addressing one of the EU's most significant current challenges. This challenge consists of an energy transition from a system based on imported fossil fuels to a flexible and interconnected system based on clean, renewable and infinite domestic resources. Technologies to harness ocean energy are not yet mature enough for widespread use because of high energy costs compared with other energy sources. Such issues can be overcome with the correct tools and processes to support market growth and technology innovation.
The ERPE is working with the industry on projects to optimise actual tidal turbines to develop an innovative direct drive power take-off. These collaborations are accelerating the development and deployment of CO2 capture technologies tailored for effective operation at waste-to-energy plants.
Clearwater: Demonstration of First Ocean Energy Arrays
The project ("Clearwater") will demonstrate the technical and economic feasibility of a multi-turbine tidal energy array, an essential step to catalyse the development of commercial projects in the EU ocean energy industry. Project Clearwater provided a credible, robustly implemented transition from high-cost single turbine demonstrations of marine turbines to economically viable multi-hundred turbine arrays in oceans and managed water assets across Europe and the broader global market.
Ingram - IDCORE CDT
CAUSE research looking into improving energy storage off-grid and on-grid in wave energy arrays.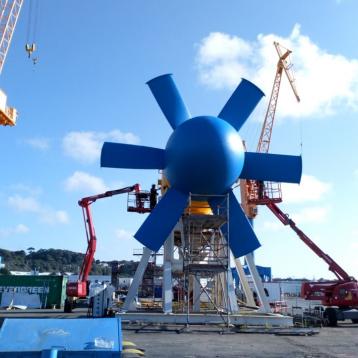 DeepGEN III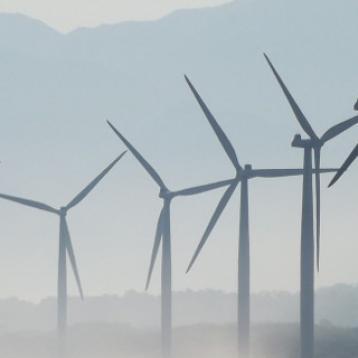 Wind turbines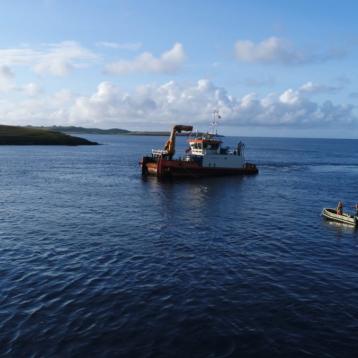 Nova EnFAIT