Refining the Craft of Brewing
The trend of artisan and craft beer is currently exploding due to a new generation of consumers where sustainability and health are as vital to the customer as the taste. Researchers from the ERPE, working in collaboration with WEST Brewery, an ethically run and employee-owned brewer, have developed a dynamic optimisation modelling platform that has led to multiple impacts in production.
Industrial fermentation is complex. This brewing step, governed by simultaneous transport and reaction phenomena occurring within a multiphase mixture over a given time, is called batching. This new research has optimised their production practice in a variety of ways, including:
Optimised fermenter temperature manipulation analysis, successfully deployed in their existing brewery in 2015, increased production, reduced environmental emissions and, crucially, maintained flavour;
In 2016, WEST Brewery fully adopted this technology in its strategic investment in a new £5M brewery. The company's output has increased ten-fold, and ERPE technology has driven a 10% reduction in batching times, with consequent higher productivity, increased turnover and further improved environmental performance;
WEST remained the only UK brewery complying with the '1516 Reinheitsgebot' German Purity Law for all beers produced, maintaining this unique position with ERPE-optimised production enabled the company to exploit the UK and world market advantageously;
Recognition for the WEST Brewery optimisation process and beers via multiple national and global awards have further increased sales and revenue.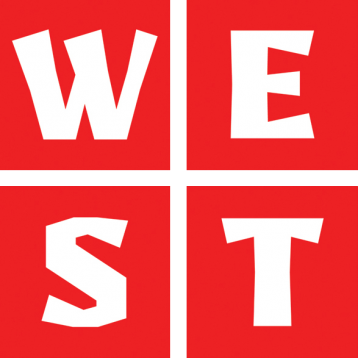 WEST Logo